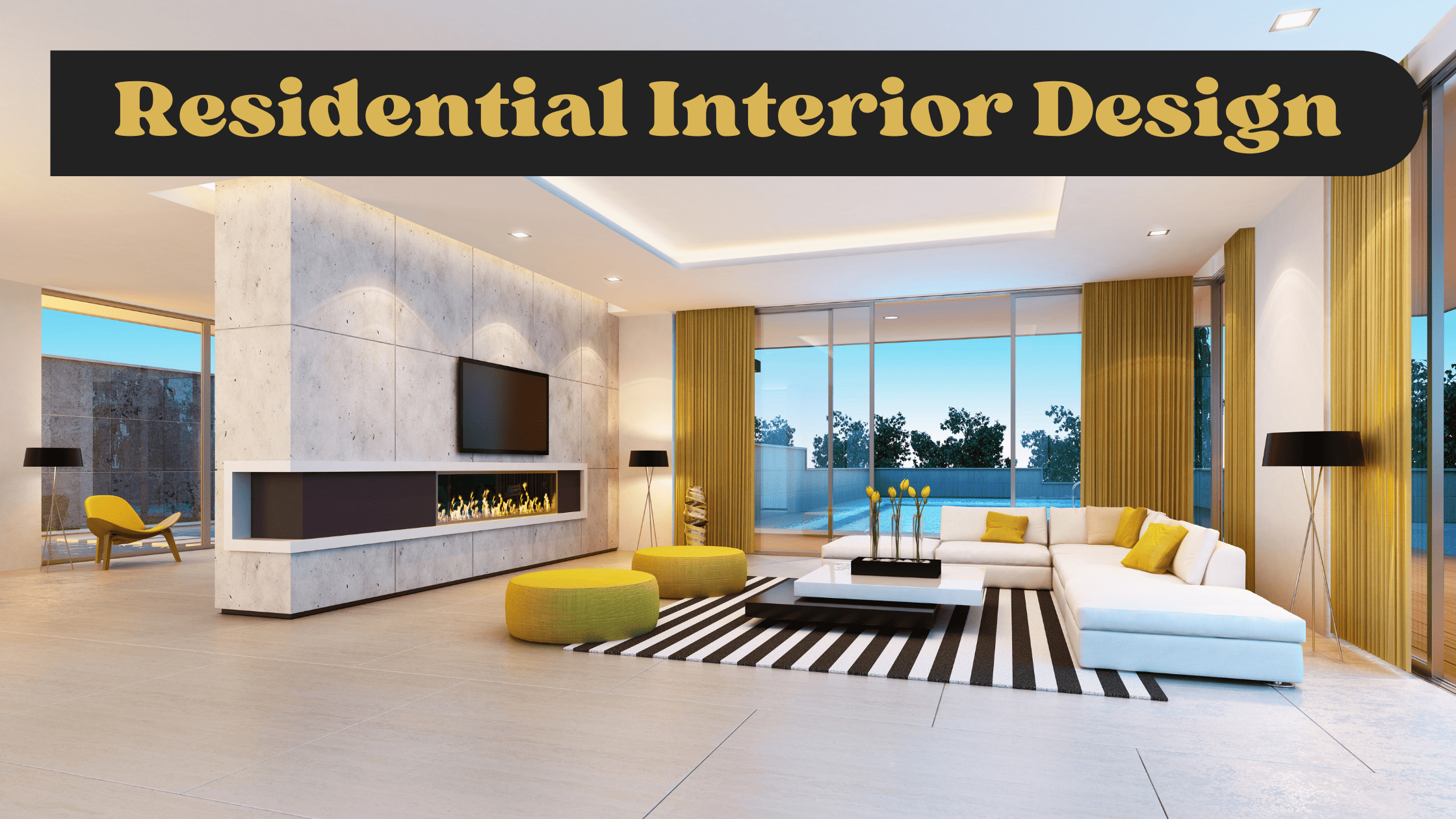 Top 5 Trendy Residential Interior Themes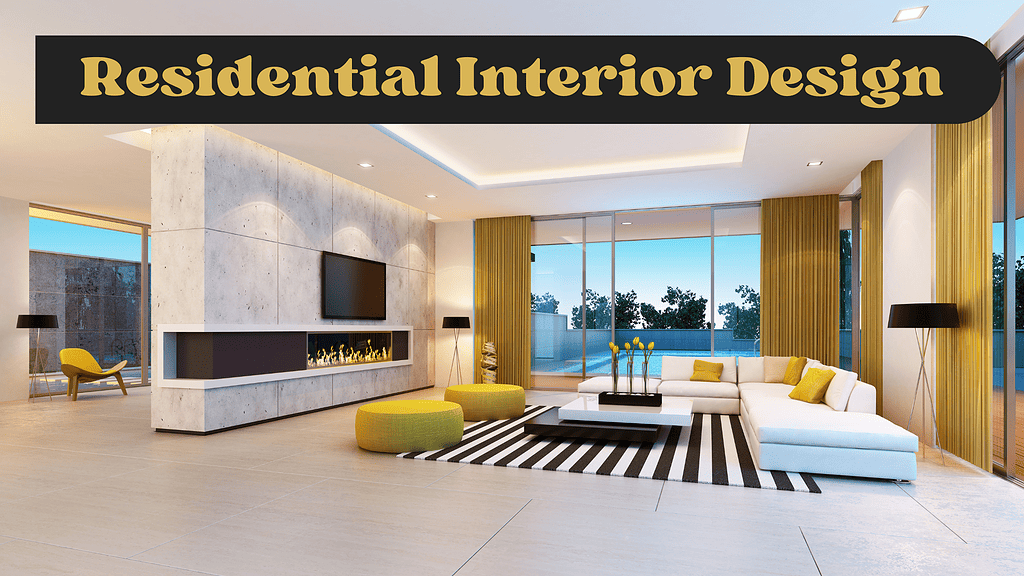 Welcome to the world of interior design, where creativity meets functionality, and your living space becomes a canvas for your imagination. We believe that the heart of every home is its interior. Your home should be an oasis of comfort and style, reflecting your unique personality. In this blog, we'll explore the top 5 trendy residential interior design themes that will help you transform your living space into a haven of beauty and functionality. We'll also provide some valuable tips on what to do and what to avoid in residential interior design.
Modern Minimalism
In today's fast-paced world, simplicity is often the key to tranquility. Enter Modern Minimalism, a theme that embraces the beauty of "less is more." Here, clean lines, neutral colors, and uncluttered spaces take center stage.
Do:
Opt for a neutral color palette, like whites, grays, or muted tones, for your walls and furnishings.
Invest in multi-functional furniture pieces to maximize space and minimize clutter.
Incorporate natural elements such as wood or stone for warmth and texture.
Ensure ample lighting, both natural and artificial, to maintain the airy ambiance.
Don't:
Overdecorate; choose quality over quantity when selecting decor items.
Go overboard with bold colors or excessive patterns; simplicity is the goal.
Sacrifice comfort for aesthetics; make sure your minimalist space remains inviting.
Industrial Chic
Industrial Chic is a trend that's all about blending the raw and the refined. Think exposed brick walls, steel beams, and a touch of vintage charm.
Do:
Embrace exposed elements like brick, concrete, and steel for an industrial feel.
Add vintage elements such as reclaimed wood furniture and antique fixtures.
Balance the ruggedness with soft textures like cushions and rugs.
Play with an earthy color palette combined with metallic accents.
Utilize open shelving and functional storage solutions to maintain the industrial aesthetic.
Don't:
Overdo it with industrial elements; a little goes a long way.
Neglect comfort; ensure that your space is still cozy and inviting.
Compromise on functionality; practicality should remain a priority.
Scandinavian Simplicity
Scandinavian design is synonymous with cozy minimalism. It's about creating an inviting atmosphere with clean lines, neutral colors, and natural materials.
Do:
Embrace a soft color palette with whites, grays, and soft pastels.
Incorporate natural wood elements in furniture and flooring for warmth.
Create a cozy atmosphere with soft blankets, candles, and comfortable seating.
Invest in high-quality minimalist furniture.
Prioritize natural light and open spaces.
Don't:
Overcomplicate the design with too many ornaments or accessories.
Sacrifice comfort for style; ensure your space remains inviting.
Clutter your space with too many items; keep it uncluttered and serene.
Bohemian Eclecticism
If you're a fan of vibrant colors, patterns, and an eclectic mix of decor, Bohemian Eclecticism is the theme for you. It's all about self-expression and embracing a free-spirited approach to design.
Do:
Mix and match patterns, textures, and colors for an eclectic look.
Incorporate global-inspired decor items, like Moroccan rugs or Indian tapestries.
Showcase your personal style with unique, handmade pieces.
Create cozy seating areas with floor cushions and low tables.
Bring the outdoors in with plenty of greenery and houseplants.
Don't:
Overwhelm your space with too many contrasting elements; aim for harmony.
Forget to create cohesion; incorporate a unifying color or theme.
Compromise on functionality; make sure your design suits your lifestyle.
Coastal Retreat
Imagine the serenity of the beach in your own home. The Coastal Retreat theme evokes a relaxed, beachy atmosphere with soothing colors and nautical touches.
Do:
Choose a color palette inspired by the sea, including blues, whites, and sandy beiges.
Incorporate natural materials like driftwood, rattan, and seashells.
Use nautical decor such as stripes, anchor motifs, and beach-themed artwork.
Opt for light and airy window treatments to maximize natural light.
Create comfortable and casual seating arrangements for a laid-back vibe.
Don't:
Overdo the beach-themed decor; keep it tasteful and subtle.
Stray too far from the calming coastal aesthetic with bold colors.
Forget to bring in elements of nature; houseplants and ocean-inspired art can enhance the theme.
Conclusion
Your home is a canvas waiting for your creativity to shine. Whether you're drawn to Modern Minimalism, Industrial Chic, Scandinavian Simplicity, Bohemian Eclecticism, or the Coastal Retreat, remember that balance and cohesion are crucial. Experiment, but do so with intention.
We're here to turn your vision into reality. Whether you're looking for modular kitchen solutions, stylish wardrobes, or a complete interior transformation, we have the expertise you need. Contact us today to start your journey toward a more beautiful and functional living space. Don't just follow trends; create a home that's uniquely you!